 Connected Aircraft Market By Components (Aircraft Communication & Reporting System (ACRS), Aircraft Condition Monitoring System (ACMS)), By Frequency Band (Ka-band, Ku-band, L-band), By Application (Commercial, Military), Industry Analysis, Trends, and Forecast 2018 – 2024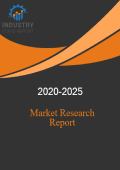 Connected Aircraft Market By Components (Aircraft Communication & Reporting System (ACRS), Aircraft Condition Monitoring System (ACMS)), By Frequency Band (Ka-band, Ku-band, L-band), By Application (Commercial, Military), Industry Analysis, Trends, and Forecast 2018 – 2024
Report ID:
BMRC 229
|
Number of pages:
200
|
Publish Date:
May 2019
|
Publisher:
BMRC
|
Category:
Aerospace and Defense
Connected Aircraft Market 2018-2024

The forecast period 2018-2024 is expected to show noticeable growth in Global Connected Aircraft Market. There will be a new resurgence in the sales and utilization of Connected Aircraft. Are you ready to cope up with growing market?  No, then have a look at our report overview and send your query to us.

Our report studies global Connected Aircraft market and covers historical and forecast data for application, regional and country.

Connected Aircraft market report covers top players like,
Honeywell International Inc (U.S.)
Inmarsat plc (UK)
Iridium Communications Inc (U.S.)
IntelsatA (Luxemburg)
Eutelsat S.A. (France)
Gogo Inc (U.S.)
Panasonic Corporation (Japan)
Kontron AG (Germany)
Rockwell Collins, Inc. (U.S.)
Zodiac Aerospace (France)
Thales Group (France)
Along with these leading players, there are number of other small and mid-sized players who are coming with huge investment and innovative technology launch in the connected aircraft industry.

We have segmented global connected aircraft market as follows,

Connected Aircraft Market by Components,

Aircraft Communication & Reporting System (ACRS)
Aircraft Condition Monitoring System (ACMS)

Connected Aircraft Market by Frequency Band,
Ka-band
Ku-band
L-band

Connected Aircraft Market by Application,             
Commercial
Military
Based on components, connected aircraft market can be segmented in to Aircraft communication & reporting system (ACRS), aircraft condition monitoring system (ACMS).

Based on frequency band the connected aircraft market is categorized into Ka-band, Ku-band, and L-band. Ka-Band applications are specifically operating in the frequency range of 26.5 to 40 GHz electromagnetic spectrum, whereas a Ku-Band application uses the 12 to 18 GHz range of electromagnetic spectrum. Size of the antenna used for Ka-Band services is smaller than that of Ku-Band services. Based on application, the connected aircraft market is segmented into commercial and military. Connected aircraft market is regionally segmented into 6 key regions- North America, Europe, Asia-Pacific excluding Japan, Japan, Latin America and Middle East & Africa. Currently, North America is the largest region in overall connected aircraft market.

Global Connected Aircraft Market by Region

North America
U.S.
Mexico
Canada
Europe
UK
France
Germany
Italy
Asia Pacific
China
Japan
India
Southeast Asia
Latin America
Brazil
The Middle East and Africa
GCC
Africa
Rest of MEA
Our new report discusses issues and events affecting the Connected Aircraft market.

The report covers discussions and qualitative analyses:

Technological Development
Innovation Connected Aircraft market
Increasing Demand of Connected Aircraft
Market share analysis of the top industry players
Market forecasts for a minimum of 7 years of all the mentioned segments, and regional markets
Market Drivers:

The growing demand of air passengers especially from businessmen and millennial population.
The rise in the adoption of hardware for aircraft connectivity
Market Restraints:

Irregularity and slack in the data package delivery can majorly affect the quality and reliability of streaming, thus obstructing the connected aircraft market demand.
Future Opportunity:

The shift from seat-centric entertainment systems to portable entertainment devices, which are lightweight and are technologically-friendly acts as a major opportunity for the connected aircraft market.
Growth in demand for internet connectivity by passengers need for real time communication system with ground-based operations & maintenance team in order to improve safety and efficiency of aeroplane
This free Sample Report is purely a representation of our full report, for evaluating the market scope/data and make informed purchase decisions.