 Bath Towel Market By Type (Bamboo Fiber Bath Towel, Turkish cotton bath towels, Plush Bath Towel, Microfiber bath towels, Others), By Application (Household, Commercial), Industry Analysis, Trends, and Forecast 2018 – 2024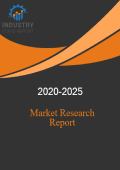 Bath Towel Market By Type (Bamboo Fiber Bath Towel, Turkish cotton bath towels, Plush Bath Towel, Microfiber bath towels, Others), By Application (Household, Commercial), Industry Analysis, Trends, and Forecast 2018 – 2024
Report ID:
BMRC 197
|
Number of pages:
200
|
Publish Date:
May 2019
|
Publisher:
BMRC
|
Category:
Consumer Goods
Global Bath Towel Market 2018-2024
The forecast period 2018-2024 is expected to show significant growth in Global Bath Towel Market. There will be a new resurgence in the sales and utilisation of Bath Towel product. Are you ready to cope up with growing market?  No, then have a look at our report overview and send your query to us.

Our report studies global bath towel market and covers historical and forecast data for application, regional and country level.

Bath towel is an absorbent fabric used to wipe or dry the body. It absorbs moisture from body when it comes in contact with body directly. There are different types of bath towels available as per the requirement of size and fabric. Bath towels are used in spa, pool etc. Depend on its applications, bath towels are designed and get selected by the user. For instance, spa towels are designed more whiteness and designed to provide the ultimate comfort for guests relaxing at the spa. Regular bath towels are used in different applications such as gym, school, health club, sports clubs, restaurants etc.

This global Bath Towel market report covers top players like,

GM Exports
Huaian Rainbow Towel Weaving Co.,Ltd.
Regal Towel Collection
Nine Space
Danica Studio
Dunroven House
Iris Hantverk
DMC
Gemini
Elsatex Ltd
Sunvim
QIANXIANG
Along with these leading players, there are number of other small and mid-sized players who are coming with huge investment and innovative product launch in the Bath Towel industry.

We have segmented global bath towel market as follows,

Global Bath Towel Market by Type,

Bamboo Fiber Bath Towel
Turkish cotton bath towels
Plush Bath Towel
Microfiber bath towels
Others
Global Bath Towel Market by Application,

Household
Commercial
Based in application segment, in 2016, the demand of Bath Towel was dominated by household application segment. It accounted for the major shares of the Bath Towel market. However, increasing industrialization and globalization the number of hotels increases, which simultaneously dominate the commercial segment in near future.

Global Bath Towel Market by Region

North America
U.S.
Canada
Mexico
Europe
UK
France
Germany
Asia Pacific
China
Japan
India
Latin America
Brazil
The Middle East and Africa
Our new report discusses issues and events affecting the Bath Towel market.

The report covers discussions and qualitative analyses:

The strong growth of Bath Towel market
Trends toward Bath Towel market
This free Sample Report is purely a representation of our full report, for evaluating the market scope/data and make informed purchase decisions.