 Camping Tents Market By Product Type (Tunnel Tents, Dome Tents, Geodesic Tents), By Tent Capacity (4-person tent, 6-person tent, 8-person tent), By End User (Individual users, Commercial users), Industry Analysis, Trends, and Forecast 2021 – 2027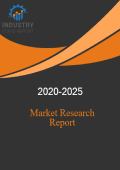 Camping Tents Market By Product Type (Tunnel Tents, Dome Tents, Geodesic Tents), By Tent Capacity (4-person tent, 6-person tent, 8-person tent), By End User (Individual users, Commercial users), Industry Analysis, Trends, and Forecast 2021 – 2027
Report ID:
BMRC 206
|
Number of pages:
200
|
Publish Date:
May 2019
|
Publisher:
BMRC
|
Category:
Consumer Goods
Global Camping Tents Market 2021-2027

The forecast period 2021-2027 is expected to show significant growth in Global Camping Tents Market. There will be a new resurgence in the sales and utilization of Camping Tents product. Are you ready to cope up with growing market?  No, then have a look at our report overview and send your query to us.

The global camping tents market is expected to grow at a significant pace by 2027. The major drivers of camping equipment are increasing frivolous expenditure, changing lifestyle, and rising participation in outdoor activities. Increasing health benefits of outdoor activities are expected to give new shape to the camping equipment market in coming years.With the growing demand, the vendors are focusing on developing innovative camping tents to fulfill the dynamic needs of the consumers.Compact design, lightweight, and eco-friendly materials are some of the features becoming common to camping tents. Despite various challenges such as low penetration, adoption of glamping and RVthe market for camping equipment is expected to grow over the forecast period.

Our report studies global Camping Tentsmarket and covers historical and forecast data for product type, tent capacity,end-user type, regional and country level.

This Global Camping TentsMarket Report Covers Top Players Like,

AMG Group
Hilleberg
Johnson Outdoors
Newell Brands
Oase Outdoors
Big Agnes
Exxel Outdoors
NEMO Equipment
Simex Outdoor International
Skandika
Snugpak
Sports Direct International
VF Corporation
Along with these leading players, there are number of other small and mid-sized players who are coming with huge investment and innovative product launch in the camping industry.

We have segmented global camping tents market as follows,

Global Camping Tents Market by Product Type,

Tunnel Tents
Dome Tents
Geodesic Tents
Based upon product type segment, tunnel tents segment dominated the camping tents market in the 2016. Tunnel tents are primarily preferred by campers that wish to camp for a longer duration of time. The factors such as large size and internal space, strong, flexible, wind-resistant, stability in windy weather, multiple entry doors, and clear windows for better visibility influence the growth in this segment.The tunnel tenth segment is likely to account the maximum share of revenue during the forecast period followed by dome type.

Global Camping Tents Market by Tent capacity,

4-person tent
6-person tent
8-person tent
The tent capacity plays a vital role when it comes to influencing the customers buying pattern. Camping tents are available in different sizes with different capacity. There is a growing demand for 4 person tentsegment, which can be easily used as well as handled.

Global Camping Tents Market by End User,

Individual users
Commercial users
Based upon end-user segment, the individual users segment is expected to register the highest CAGR during the period of 2017-2027, as compared commercial users segment.

Global Camping TentsMarket by Region

North America
U.S.
Mexico
Europe
UK
France
Germany
Asia Pacific
China
Japan
India
Latin America
Brazil
The Middle East and Africa
Our new report discusses issues and events affecting the camping tents market.

The report covers discussions and qualitative analyses:

The Strong Growth of Camping Tents Market
Trends Toward Camping Tents Market
Factor Affecting Camping Tents Market
Supply Demand Gap Analysis

This free Sample Report is purely a representation of our full report, for evaluating the market scope/data and make informed purchase decisions.