 Cord Blood Banking Market By Bank Type (Private, Public, hybrid) Forecast to 2025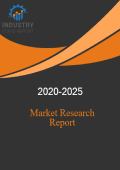 Cord Blood Banking Market By Bank Type (Private, Public, hybrid) Forecast to 2025
Report ID:
BMRC 2742
|
Number of pages:
198
|
Publish Date:
Mar 2020
|
Publisher:
BMRC
|
Category:
Lifesciences and Healthcare
Cord Blood Banking Market is valued at USD 1.24 Billion in 2018 and expected to reach USD 2.83 Billion by 2025 with the CAGR of 12.5 % over the forecast period.

A cord blood bank is a facility that stores umbilical cord blood for future use. Both private and public cord blood banks are developed in response to the reliable for cord blood in treating diseases of the blood and immune systems. Private or family cord blood banks are developed for autologous use or directed donation for a family member. Physicians recommend blood bank facility for a variety of reasons. Nowadays, Umbilical cord blood is used to treat many life-threatening diseases including leukemia, certain other cancers, and blood, immune and metabolic disorders. Over 30,000 transplants worldwide have been performed using stem cells from umbilical cord blood and because stem cell technologies continue to advance, the opportunities to utilize preserved cord blood and are steadily increasing. For example, Cryo-Cell's umbilical cord blood banking service processes and cryogenically preserves these cells for potential therapeutic use.

Global cord blood banking market report is segmented on the basis of bank type, and regional & country level. Based upon bank type, cord blood banking market is classified as private, public, and hybrid. The regions covered in this Global Cord blood banking market report are North America, Europe, Asia-Pacific and Rest of the World. On the basis of country level, market of Cord blood banking market is sub divided into U.S., Mexico, Canada, UK, France, Germany, Italy, China, Japan, India, South East Asia, GCC, Africa, etc.

Key Players for Global Cord blood banking Market Report–

Global Cord Blood Banking Market Report covers prominent players are like Singapore Cord Blood Bank, CBR Systems, ViaCord LLC, Cordlife, FamiCord, Cryo-Save, Americord, Global Cord Blood Corporation, LifeCell and Jeevan Stem Cell Foundation and others.

Increasing Demand for Umbilical Cord Blood (UCB) Units for Regenerative Medicine Purposes is one of the Major Factors Drive the Market growth.

Increasing demand for umbilical cord blood (UCB) units for regenerative medicine purposes is expected to drive the growth of cord blood banking market. An increase in the number of UCB transplants specifies an expansion of utility in a broad spectrum of disease conditions. For example, the loaded umbilical cord blood in the stem cell can treat cancer, blood diseases like anemia, and some immune system disorders, which disrupt body's ability to defend it. Apart from that, additional potential applications of UCB include hematopoietic transplantation, immunotherapy, and tissue engineering and regenerative medicine. In addition, increasing prevalence and incidence rate of chronic diseases is also supplementing the market growth. For example, According to the World Health Organization, chronic disease prevalence is expected to rise by 57% by the year 2020. The increasing number of cancer patients is a major driver for the growth of stem cell/cord blood banking market. In 2018, an estimated 1,735,350 new cases of cancer were diagnosed in the United States. However, stringent regulatory requirements may hamper the market growth. In spite of that, increasing technological developments in the field of cord blood storage and processing are also expected to provide an opportunity for the further growth of the market.

North America is Expected to Dominating the Global Cord Blood Banking Market. 

North America market is anticipated to grow at a significant rate in the global cord blood banking market in upcoming years, mainly due to the growing demand for the umbilical cord blood in stem cell analysis in this region. In addition, well developed healthcare infrastructure and high adoption of advanced technology in healthcare in this region are also supplementing the market growth. The umbilical cord blood banking may be public and private. In North America, An estimated 4.0 million umbilical cord blood units have been saved for private or family use. In 2017, there are 28 public cord blood banks in North America. These banks have sufficient capacity for those demanding a donation of cord blood. The European cord blood banking market is a second largest market followed by Asia pacific.




Global Cord Blood Banking Market Segmentation:–




By Bank Type:



By Regional & Country Analysis:
North America
Europe
Asia Pacific

China
Japan
India
Southeast Asia

Latin America
Middle East and Africa

GCC
Africa
Rest of Middle East and Africa
Request for Table of Content 
This free Sample Report is purely a representation of our full report, for evaluating the market scope/data and make informed purchase decisions.